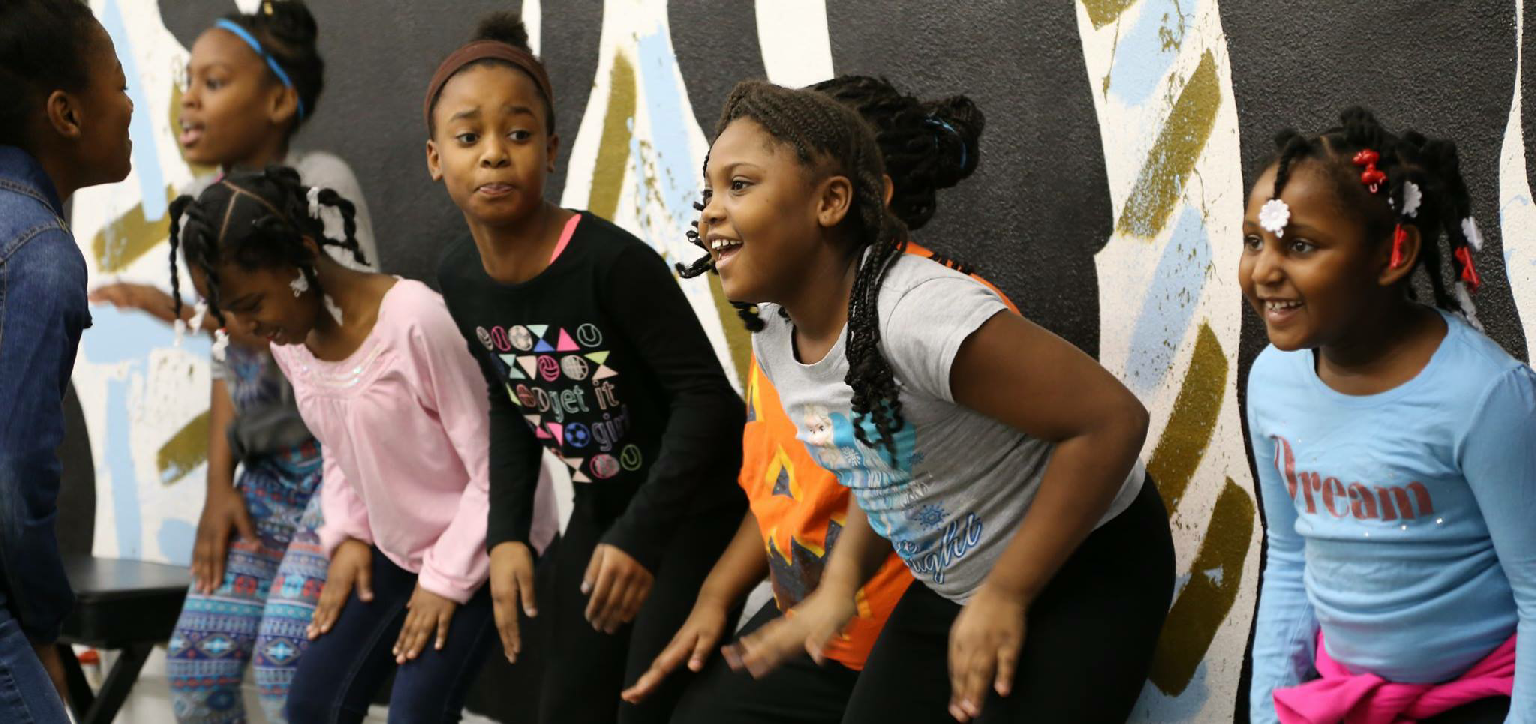 The Sunshine Cultural Arts Center
Growing East St. Louis through the Arts


The Sunshine Cultural Arts Center believes a holistic cultural arts curriculum provides the tools necessary for our youth to succeed in life and bring positive change to their community.
For this reason we opened the Sunshine Cultural Arts Center in 2013. This former elementary school is a crucial safe haven where lives are changed. Since its inception we have grown to include nationally recognized, award-winning programs such as Harmony Project and Catalyst, a member of the Brave New Voices network.
Working with the East St. Louis School District, local community organizations and civic leaders we believe in the power of collaboration. At the center, young people have opportunities to engage in a variety of cultural, art-based expressions, participate in supervised recreational activities, and receive life-skills mentoring and academic tutoring. Youth and families are also connected to the community resources they require.
The Sunshine Cultural Arts Center began in 1978, when a couple of caring adults decided to reach out to teenagers living in a neglected housing project. For the past 32 years, the Sunshine Cultural Arts Center has gained recognition throughout the region for outstanding cultural expression through African drumming and dance. In 1999, the ensemble was highlighted in the PBS documentary, The Mississippi, A River of Song. The ensemble is directed by Sylvester "Sunshine" Lee, a celebrated drummer and choreographer. Mr. Lee trained under the Queen of Cultural Dance, Katherine Dunham and studied first hand with master drummers in Africa.
"Culture is a way of life. Someone has to teach that back." These are the words Sylvester "Sunshine" Lee heard as a teenager. They were a call to action from his teacher and mentor, Katherine Dunham.
Sunshine accepted this challenge. "I will teach culture back," he affirmed. And so he has.